AWE Audi B6 S4 Exhaust System
$1,49500

$1,495.00

Save $78.68
Availablity: Backordered, Contact us for accurate ETA
---
Low Prices. Price match guarantee
Guaranteed Fitment. Always the correct part
In-House Experts. We know our products
Superior Selection. Extensive catalog
---
AWE Tuning Product Description

Dyno verified gain of 14.2 HP and 14.8 ft-lbs torque corrected to the crank.
Developed in-house on our AWD dynamometer, with a critical ear lent to sound volume and tone character. Featuring our distinctive double walled taper tips in a 3.5" (90mm) diameter, this system looks fantastic on the car.
Our exhausts have earned praise from owners and the press alike, due to their unique "Jekyll and Hyde" personality. We spend considerable time and effort during development to achieve remarkable civility when idling and at part throttle cruising, while also producing a war-cry wail when full throttle is applied. Our exhausts are like bespoke suits: each is hand made utilizing only the finest casing and packing materials, and they command respect without calling unwanted attention to themselves. Sophisticated, refined, and powerful, all at once.
There are two versions of this exhaust to appeal to the various tastes in sound volume out there:
If you like the powerful sound of a V8, but need a civil volume, order the resonated Touring Edition.
If you like a loud, raucous V8 sound, order the non-resonated Track Edition. Note: This version is known to get rowdy, and may be too much for many. For that reason, this particular version cannot be returned due to sound preference. Prepare yourself.
Each cat back system features an H-Pipe crossover tube at the front to maximize exhaust scavenging for maximum power, as well as to take a harsh edge off the exhaust sounds. Tubing diameter for the entire system is 2.25". This is a deep bass tone, no matter how you cut it.
A natural progression from a cat back exhaust system is the installation of AWE Tuning High Flow Downpipes (over to your left in "related products") to really help the engine breathe.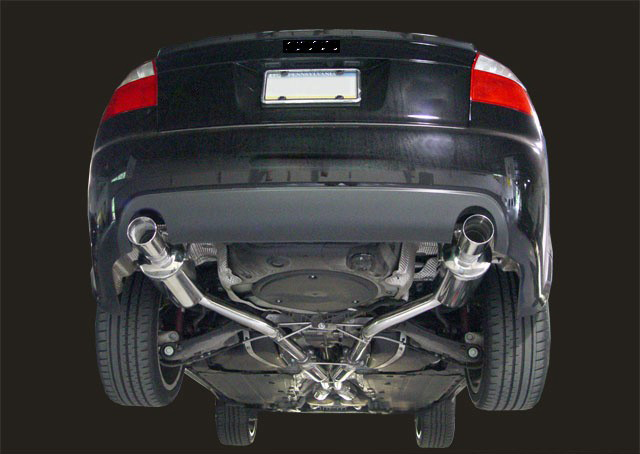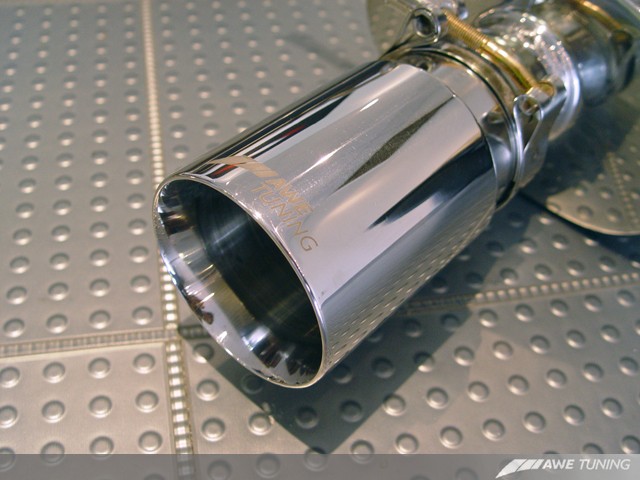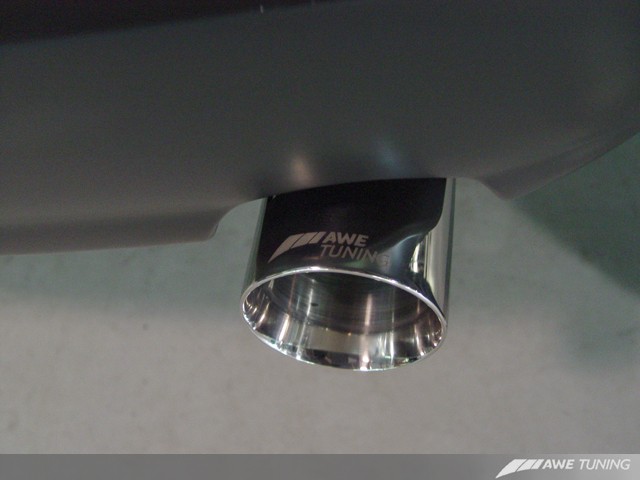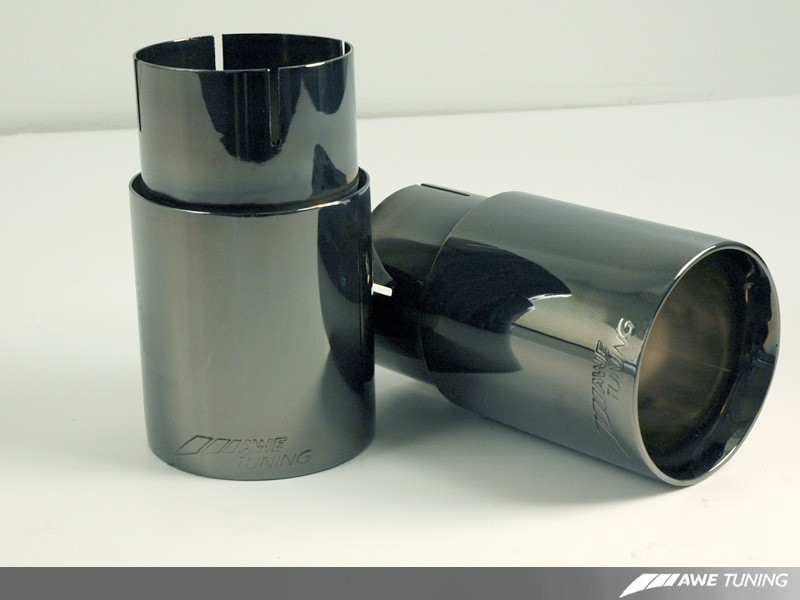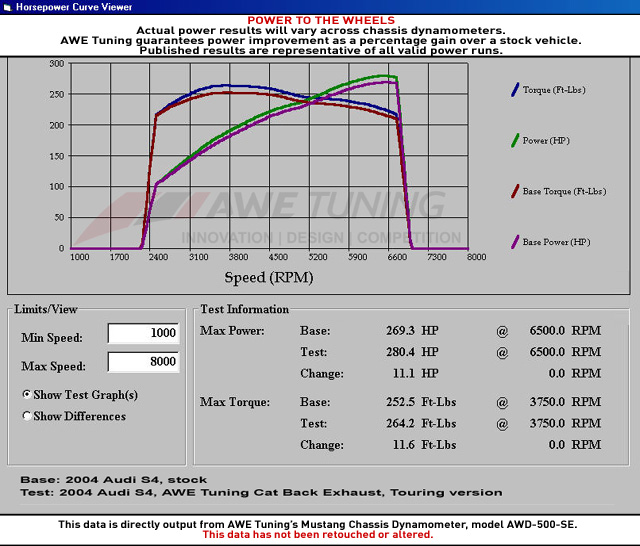 Search Terms: 3020-32014, 3015-32014, 3020-33016, 3015-33016
| Make | Model | Submodel | Engine | Drivetrain |
| --- | --- | --- | --- | --- |
| Audi | B6 S4 | | 4.2L V8 | |
---
AWE Tuning has one vision: To Unlock Performance. From award-winning handcrafted performance exhausts to track-tested carbon fiber intakes and performance intercoolers. AWE state-of-the-art headquarters is located outside of Philadelphia, Pennsylvania. Since 1991, AWE's elite team of researchers, engineers, innovators and drivers have track-tested and introduced premium performance upgrades for some of the finest automobiles in the world, and specifically on Audi, Volkswagen, BMW, Porsche, McLaren, Mercedes.