AWE McLaren 650S Exhaust Suite
0% Financing with Affirm
|
---
Low Prices. Price match guarantee
Guaranteed Fitment. Always the correct part
In-House Experts. We know our products
Superior Selection. Extensive catalog
---
AWE Tuning Product Description

AWE Tuning has tapped over two decades of experience in unlocking performance to create one of the finest exhaust systems available for this upper echelon automobile.
The AWE Tuning 650S Performance Exhaust
The AWE Tuning McLaren 650S Performance Exhaust is designed to perfectly smooth the aggressively raw tone that results from mating the AWE Tuning Performance Catalysts to the stock exhaust system. The resulting acoustic character is nothing short of breathtaking, offering a note that is both hard-hitting and exotic.
The exhaust is constructed from mandrel bent 304 stainless steel at 3" diameter throughout and features a small balance opening between the banks to produce the a desirable and exotic tone. The AWE Tuning Performance Exhaust features logo tips evoking the factory geometry in a discrete satin black finish, or a less subtle bare stainless steel machined finish.
The 650S Exhaust Features:
An impressive +44hp and +68tq at the crank
Unrivaled quality for an upper echelon automobile
200 cell HJS HD hi-flow catalyst
Thorough dyno, reliability, power and tone testing
No Check Engine Light, Guaranteed
Available as full exhaust and catalyst solution, or a la carte
Performance Catalysts
The AWE Tuning McLaren Performance Catalysts are aggressive, unbridled and unique, and are the first in the world to tout a 200 cell high flow catalyst solution.
Verified to fit both the 650S Coupe and the Spider, the AWE Tuning McLaren Performance Catalysts are the first in the world to feature a 200 cell hi-flow catalyst solution.
About the 200 cell HJS HD Catalysts
The easy route would have been using the standard 300 cell HJS catalysts, due to their dimensions. However, there is no HD (High Durability) spec 300 cell HJS catalyst, and the close engine placement and power output that these catalysts are subject to in the 650S, meant one thing to us, the 300 cell HJS Catalyst simply wasn't an option. The 200 cell HJS HD catalyst, while significantly more complex to integrate, afforded not only the durability we desired, but the added benefit of significantly increased flow over a 300 cell count catalyst. In short, we chose to do what we do best. Unlock performance.
Unrivaled build quality
AWE Tuning prides it self on craftsmanship. The AWE Tuning McLaren Performance Catalyst is no exception. Precision engineering and fixture development permits the factory heat shields to be re-used.Further, our integration of proper articulating stainless steel fully lined flex joints provide proper torsional relief between the engine and the fixed muffler mounting points.
Besides factory correct fitment and long term durability, all this engineering adds up to an impressive peak gain of +18hp and +32tq at the crank and a maximum gain of +44hp and +68tq at the crank, as measured on the AWE Tuning in-house Mustang chassis dyno.
Please note, the AWE Tuning McLaren Performance Catalysts are for racing use only.
Part Numbers: 3010-33026, 3010-32022, 3010-11020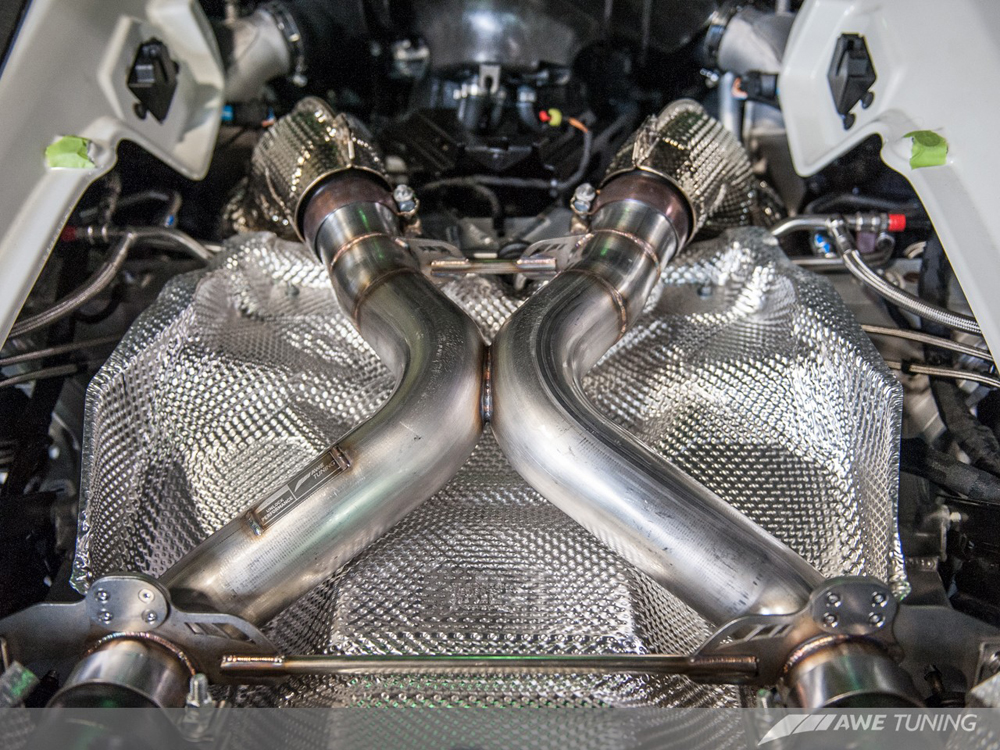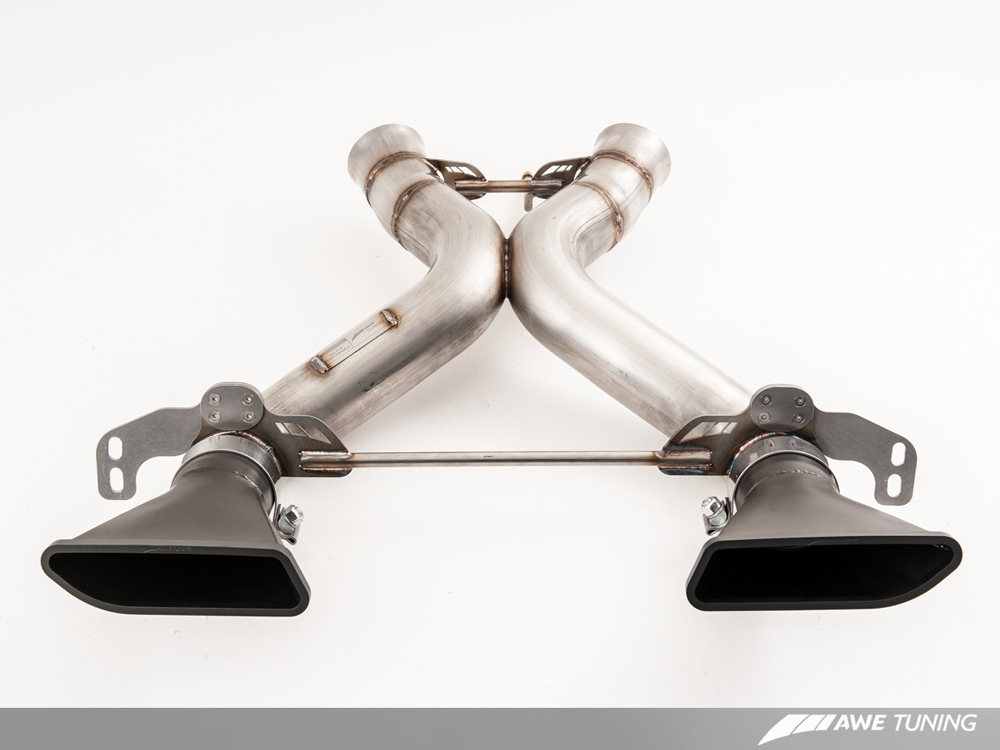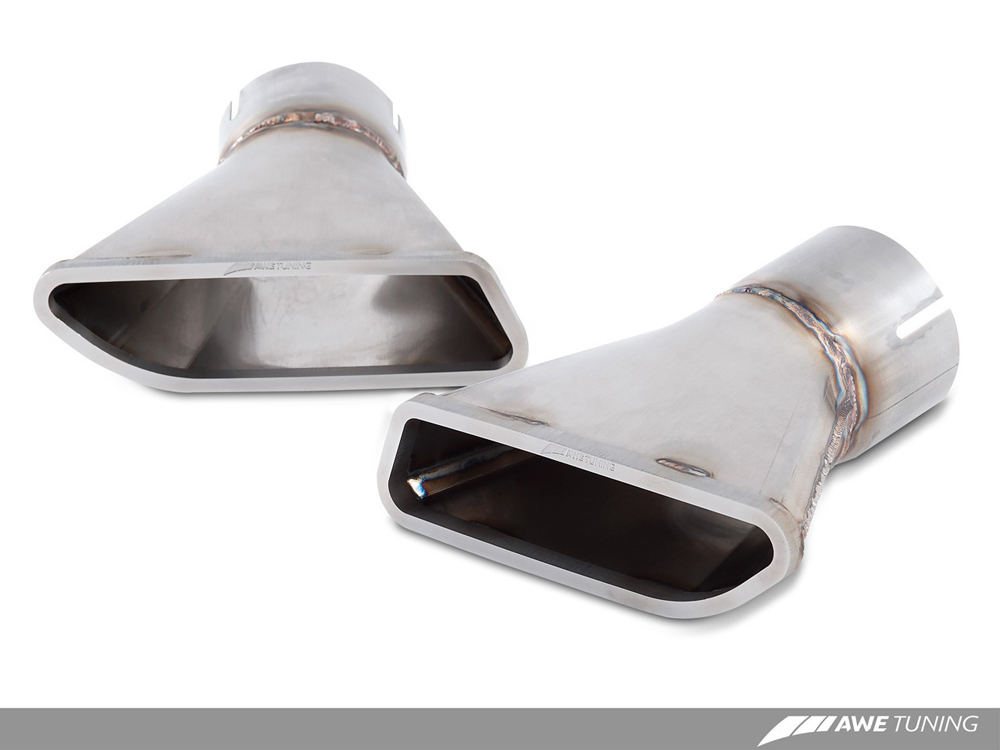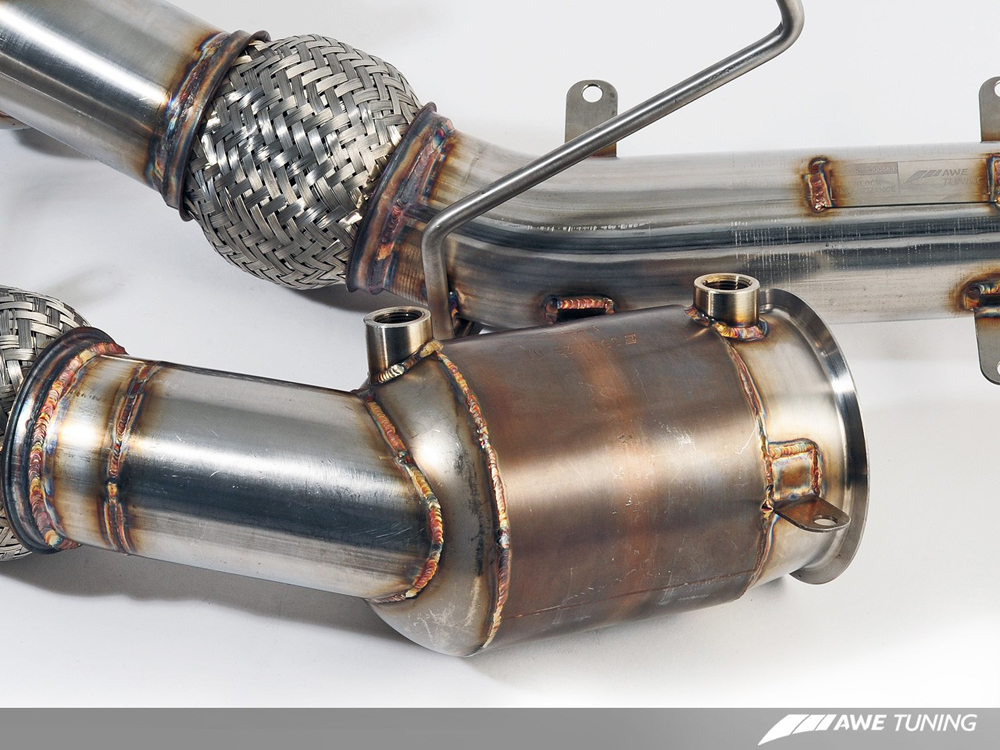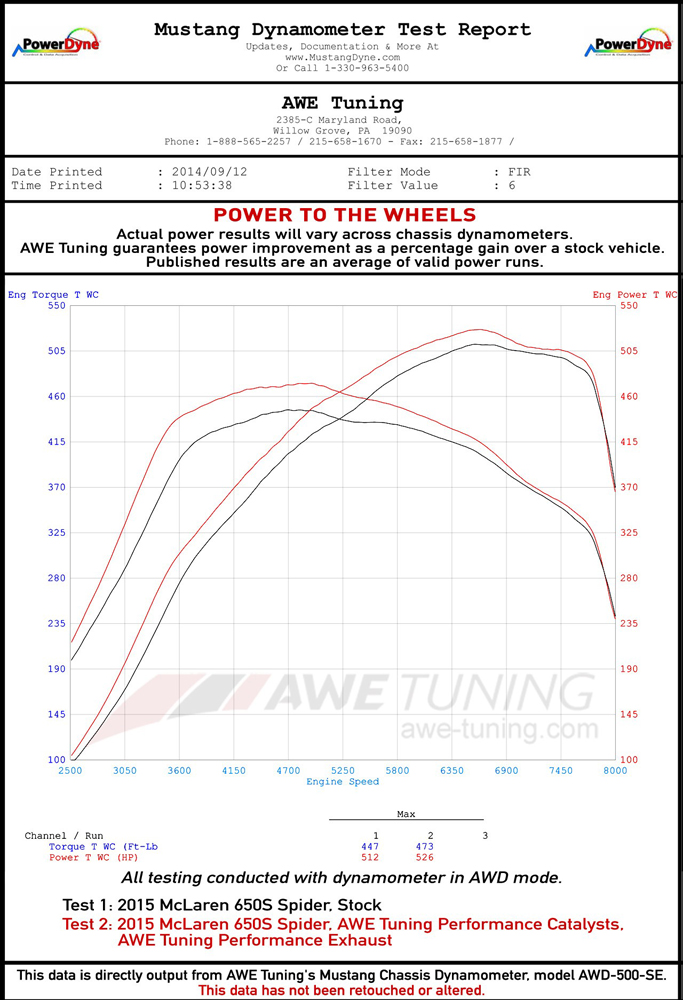 | Make | Model | Submodel | Engine | Drivetrain |
| --- | --- | --- | --- | --- |
---
---